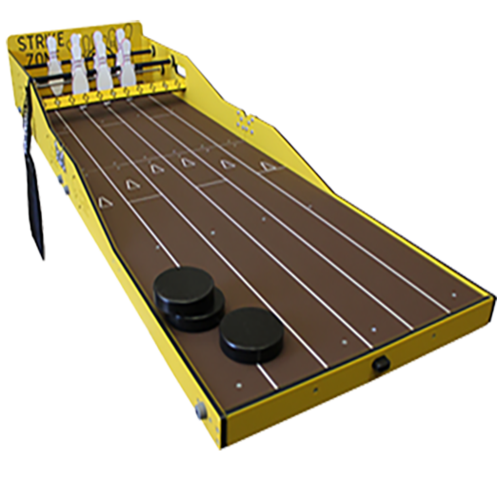 Strike Zone
The Strike Zone Bowling Carnival Game..Imagine bowling and hockey in one game! Slide the pucks down the alley to knock over the pins and win! Test your bowling skills with this fun carnival game. How many can you get? Kids and Adults love to aim for the strike every time they play. Think you have what it takes? Add this to your next party or event in the Columbus area..Tell your guest READY, SET & BOWL!!!
Bounce Houses Ohio's Strike Zone Bowling Carnival Game is the perfect addition to home birthday parties, Spring Carnivals, Fall Festivals and PTA Fundraisers too.
· Please note that this game works best on a Table Top – If you would like a Table, Please request one when placing your order.